Sacramental Preparation
"I am the bread of life. He who comes to me will never be hungry; he who believes in me will never thirst."
John 6:35
Sacrament of Reconciliation (First Confession)
On Saturday 13th March 2021, 9 pupils from St Patrick's Catholic Primary school made their First Reconciliation at St Patrick's Church.
We congratulate these pupils on this step within their faith journey and for their commitment to the programme.
Sacrament of First Holy Communion
On Wednesday 19th May and Saturday 22nd May pupils from Years 4 and 5 celebrated the Sacrament of First Holy Communion at St Patrick's Church.
Congratulations to all of these pupils and a big thank you to your families and catechists who supported you.
We also thank Fr. Hall and Mrs Mitchell who led your remote sessions and organised both services.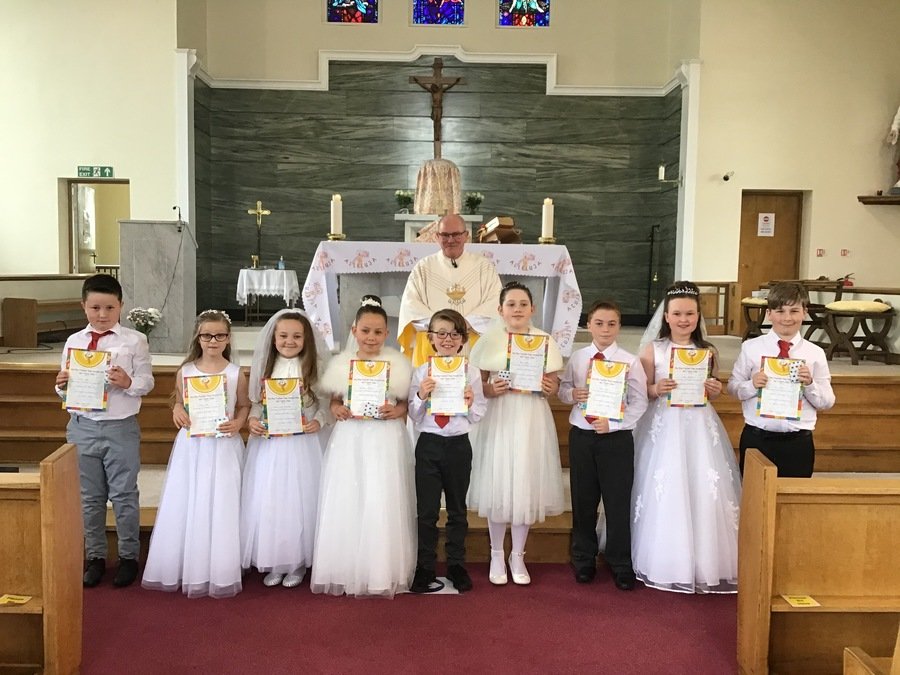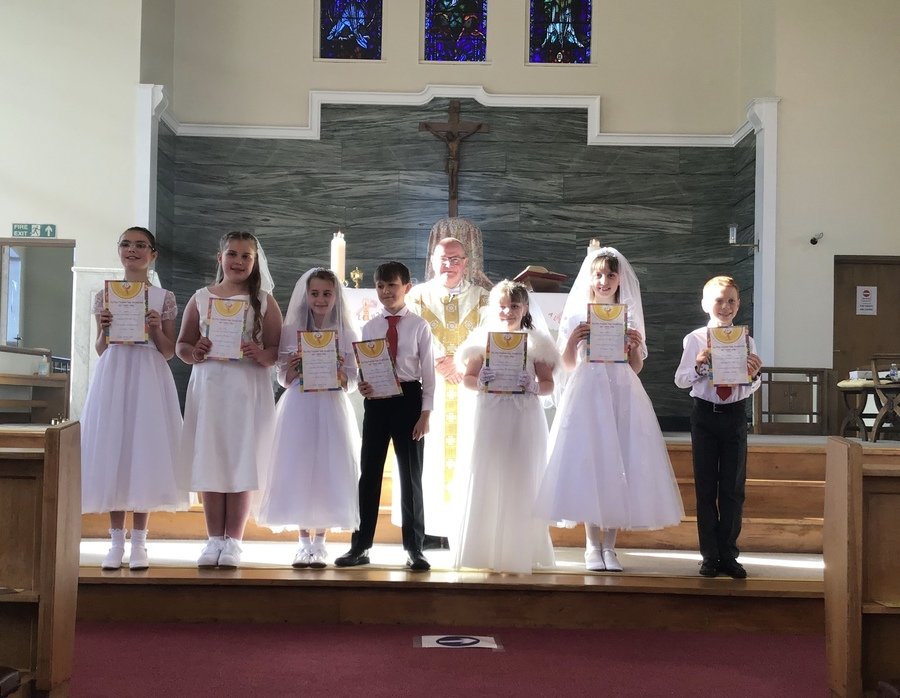 Sacrament of Confirmation
Sacramental preparation for the Sacrament of Confirmation takes place in the summer term. All pupils have now enrolled. Please contact Mrs Mitchell for further information.