Lent & EaSTER 2021
In the same way, let your light shine before others, so that they may see your good works and give glory to your Father who is in heaven.
(Matthew 5:16)

Lent
This year, during Lent, we are focusing on 'Good Deeds'.
We know that this past year has been a real challenge for us all, and especially our children. During this time we would traditionally fast or 'give something up' however this year, when so much has been given up already, we encourage children to do something good every day and to keep a diary or a record of their 40 Deeds in 40 Days.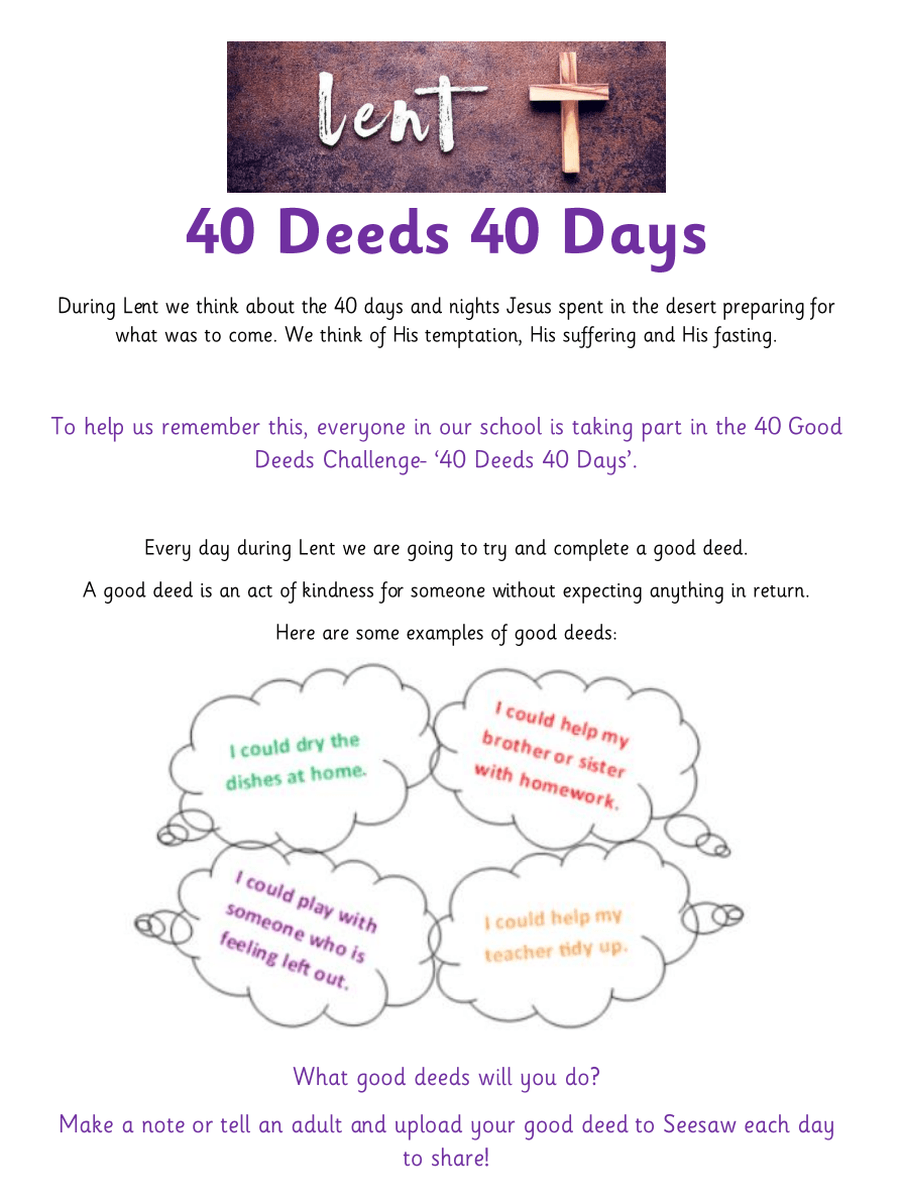 Easter Productions - Holy Week
This year, our children were unable to perform live for their peers, friends, families or the community. Instead, they shared virtual performances throughout Holy Week to be shared with our school community.
You will find these performances on your Seesaw account.
Easter
"Praise be to the God and Father of our Lord Jesus Christ! In his great mercy he has given us new birth into a living hope through the resurrection of Jesus Christ from the dead."
Peter 1:3