Author of the Month
June 2021
Mark Powers

Mark Powers has been making up ridiculous stories since primary school and is slightly shocked to find that people now pay him to do it.
As a child he always daydreamed that his teddy bear went off on top secret missions when he was at school, so a team of toys recruited as spies seemed a great idea for a story.
He grew up in north Wales and now lives in Manchester.
His favourite animals are the binturong, the aye-aye and the dodo.
We have a copy of 'Spy Toys' by Mark Powers in our school library collection.
COMING SOON...
July 2021
Jill Lewis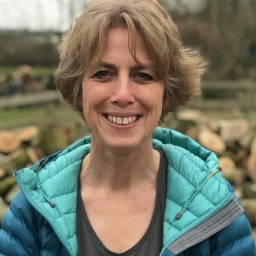 Gill Lewis worked as a vet in the UK and across the world before becoming the acclaimed author of several books for children, including Sky Hawk and Gorilla Dawn.
Gill's writing has earned her numerous awards such as the UKLA Children's Book Award and the Little Rebel Award, and several nominations for prestigious awards including the CILIP Carnegie Medal.
Gill lives in Somerset, England.
August 2021
Neil Gaiman

Bestselling author Neil Gaiman has long been one of the top writers in modern comics, as well as writing books for readers of all ages. He is listed in the Dictionary of Literary Biography as one of the top ten living post-modern writers, and is a prolific creator of works of prose, poetry, film, journalism, comics, song lyrics, and drama.
Gaiman was the creator/writer of monthly cult DC Comics horror-weird series, Sandman, which won nine Will Eisner Comic Industry Awards. Norman Mailer said of Sandman: "Along with all else, Sandman is a comic strip for intellectuals, and I say it's about time."
A self-confessed "feral kid who was raised in libraries", Author of the Month Neil Gaiman, spent much of his childhood devouring the books of J.R.R. Tolkein, Edgar Allan Poe, C.S. Lewis, Michael Morcock and a host of others. Once the biographer of Douglas Adams and Duran Duran, he has achieved cult status in the world of Science Fiction with his award winning, unpatronising writing for young people.
Born and raised in England, Neil Gaiman now lives near Minneapolis, Minnesota. He has somehow reached his forties and still tends to need a haircut.
We have copies of books by Neil Gaiman in our school library.
ARCHIVE
May 2021
Renee Watson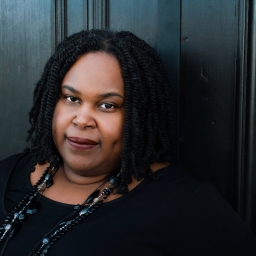 RENEE WATSON is the acclaimed author of the teen novel, This Side of Home, and two picture books: Harlem's Little Blackbird and A Place Where Hurricanes Happen, which was featured on NBC Nightly News with Brian Williams. Her middle grade novel, What Momma Left Me debuted as an ABA New Voices Pick. She lives in New York City. Follow her on Instagram
Explore some extracts from her books by clicking the images below:
Age 7+ readers Age 9+ readers
There is also a copy of 'Ways to Make Sunshine' in our school library.
April 2021
Isabelle Marinov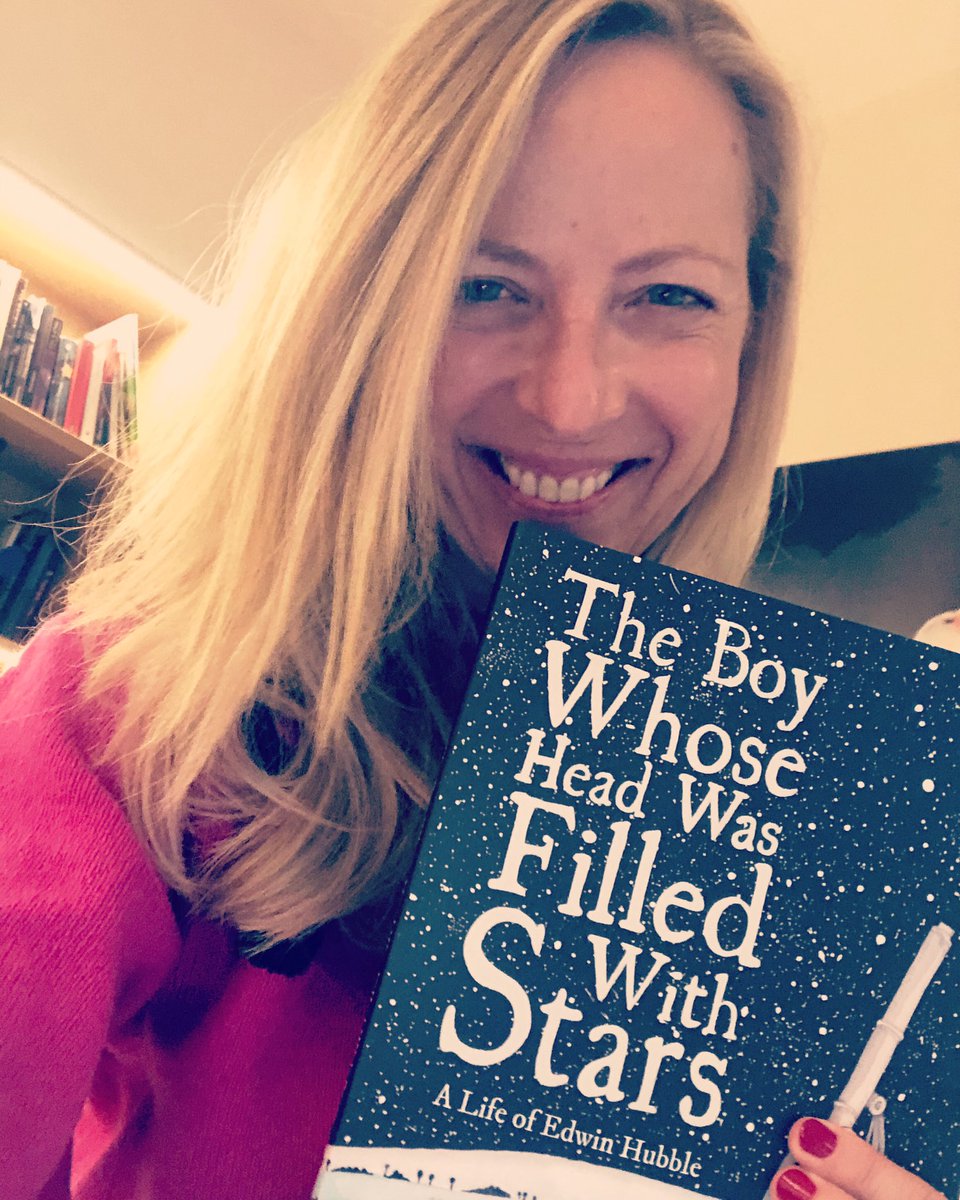 When Isabelle was 9 years old, her parents gave her a red typewriter for her birthday. She started crafting stories in German and Luxembourgish, her native language, straight away, but it wasn't until her first son was born that she returned to writing full time.
Isabelle writes across several genres, writing picture books, middle grade and screenplays. She speaks four languages fluently, but English is her favourite for her books. She is a member of the SCBWI and a 2017/18 Children's Literature Fellow at Stony Brook University in Southampton, NY.
You can read an extract of her book 'Leo and the Octopus' by clicking the image below: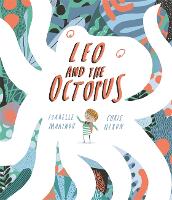 LOVEREADING4kids review ON LEO AND THE OCTOPUS
A stylish, sensitive picture book focusing on Asperger's Syndrome in a unique and humorous way
Leo is a curious child but he feels different from the other children in his class and he doesn't understand them. He doesn't like too much noise and the commotion of the classroom can sometimes upset him. When he meets Maya the Giant Pacific Octopus he builds a friendship that assures him he is not alone. The story will strike a chord with children who have Asperger's Syndrome, as well as educate other children about the condition in a way they can relate to.
March 2021
Atinuke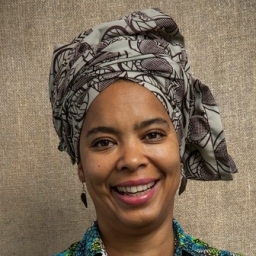 Atinuke is a Nigerian-born author who started her career as an oral storyteller of tales from the African continent. She draws on her recent Yoruba ancestry and her life in West Wales to write stories of contemporary life in Nigeria and in Wales. She is the author of the bestselling Anna Hibiscus series. This is her first venture into non-fiction.
We have copies of some books by Atinuke in our school library.
Click here to read more about the author.
You can see Atinuke in this video, reading from The No. 1 Car Spotter:
February 2021
Louis Sachar

Best-selling author Louis Sachar took the world by storm with Holes, his remarkable story about a group of boys in a reform camp. But he deserves to be just as famous and popular for his many other books which display his hallmark qualities of warmth, empathy and understanding of all kinds of young readers but especially those whose lives have gone a bit awry. Young readers are immediately attracted to Louis Sachar's novels for his great and unusual stories and for his exceptional understanding of some of the challenges of growing up.
_________________
Louis Sachar was born on 20 March 1954, in East Meadow, New York. In 1976, he went to the University of California, where he studied economics. While at university he became a teacher's aide to gain extra credit; it turned out to be his favourite class and inspired him to write children's books. After graduation he worked in a sweater warehouse in Connecticut and wrote at night. After he was fired from that job he moved on to law school. In his first week of study, Sideways Stories from Wayside was published. After completing his studies in 1980 he became a part-time lawyer but was compelled to concentrate on his writing full-time.

Louis now lives in Austin, Texas, where he writes and plays quite a lot of bridge. His novel Holes has sold over 8 million copies worldwide and has been made into a major motion picture of the same name by Disney. Louis is the recipient of many of the world's most prestigious book prizes, including the National Book Award and the Newbery Award. Holes was also selected as the first Liverpool City Read title and won the Sheffield Book Award in the UK. The Cardturner, published by Bloomsbury in June 2010, is a truly original romance, coming of age and mystery novel.
Author photo credit © Perry Hagopian
Check out the great Q&A with teachers and students and some handy writing tips on Louis' website - click here.
You can read an extract of his best-selling books by clicking the images below:
January 2021
Mark Sperring

Mark Sperring worked as a printer before becoming a bookseller, and later becoming a children's book author.
Mark is the author of Dino Mummy, Dino Baby, Dino Daddy, Four Silly Skeletons, I'll Love You Always and The Naughty Naughty Baddies (Bloomsbury), Captain Buckleboots on the Naughty Step (Puffin) and The Sunflower Sword (Andersen). He lives in Bristol.
You can read an extract of some of his books by clicking each image below: